Plan your visit
Vildriket is open every day
Vildriket is open every day of the year, offering delightful experiences in every season. In spring, the warming sun brings the ground to life, as grass sprouts and young animals are born. Summer invites you to witness bears cooling off in the pool and enjoy a park bustling with activities. Autumn showcases magnificent antlers on the majestic cloven-hoofed animals and a vibrant burst of colors in the forest. And in winter, sparkling snow sets the stage for the animals at their finest, donning their beautiful winter fur.
Pre-book your visit – get a better price!
Plan your visit for the best experience! Book your tickets in advance and get a better price. Choose your day and time and conveniently make your payment in the online store.
Warmly welcome to a day in the wilderness!
Check current prices in our webshop.
If you have an annual pass, you don't need to pre-book your visit.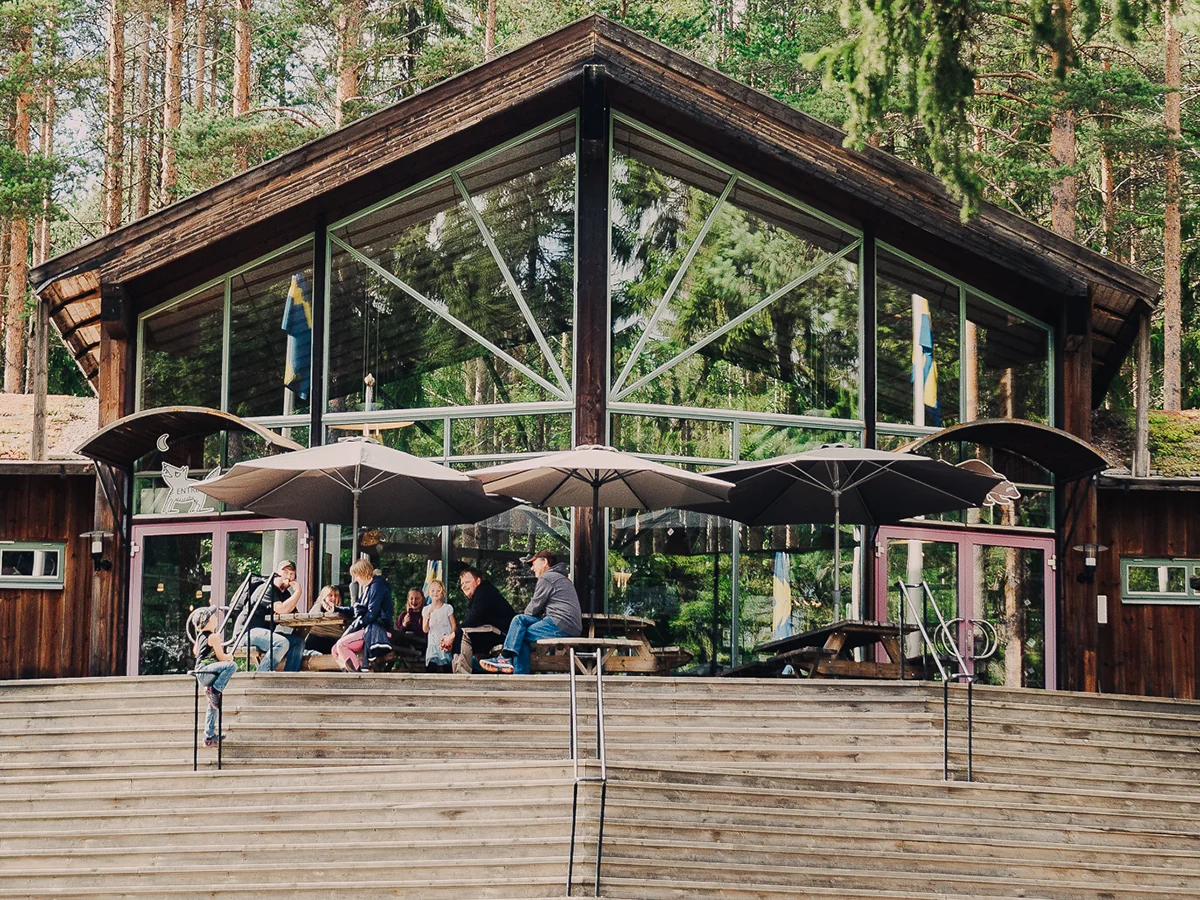 To the park
Almost in the middle of Järvsö, along National Road 83, large signs guide the way to Vildriket.
For those who prefer not to drive, many trains go to Järvsö. From the train station, it's a walk of just under a kilometer to Vildriket.
You can find more transportation options to get to Järvsö at Destination Järvsös website
Opening hours & prices
Come and immerse yourself in a truly wild park experience! At Vildriket, you have the opportunity to see Nordic wildlife in their natural habitat, including bears, elks, reindeer, wolves, musk oxen, and lynxes. Embark on a captivating three-kilometer adventure on foot, where you can witness these magnificent creatures in their everyday lives. This experience is perfect for children, families, and anyone with a passion for animals and nature.
Remember to book your visit in advance to get a better price!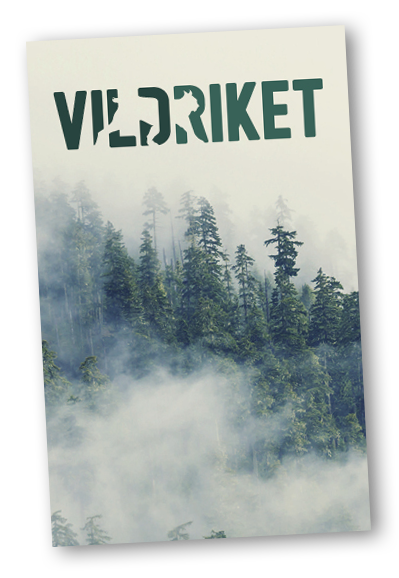 Season pass
Our annual passes are personal and are registered by name and date of birth. All purchases are therefore made online in the webshop. With the annual pass, you have free admission to Vildriket from the date of purchase and one year ahead.
Adult: 960 SEK
Children 3-12 years: 480 SEK
Children under 3 years: Free of charge
Parking
Free parking is available adjacent to the park. The parking lots are shared for Vildriket´s guests, Bergshotellet, Järvsöbacken and Järvsö Bergscykel Park. There is no specific handicapped parking for Vildriket, but it's possible to drive all the way to the entrance to drop off passengers and then park your car in the regular parking area.
Food & Coffee
Now in winter, the park is wonderfully beautiful in its blanket of snow. Feel free to bring your own packed lunch and eat or barbecue at one of our rest areas. About 1 km in, you'll find Skogskojan, which is our largest rest area with seating both inside and outside. Here you can light a fire and warm up all year round. You will also find the Bergshotellet restaurant just 100 meters from our entrance. Here you'll find food for the entire party.
Shop
At the entrance to Vildriket, you'll find a well-stocked shop with plush toys, toys, gift items, and more. There's also ice cream, drinks, and candy available for purchase.
In Vildriket, you can navigate the park along a three-kilometer-long wooden walkway without stairs. Since the zoo is built on a hill, there are some steep slopes in certain areas. There are plenty of rest areas throughout the park where you can take a break if needed.

Explore Vildriket the right way. Please stay on the wooden walkway. Protect and respect our beautiful nature by not venturing into the forest.

Dogs and other pets are not allowed in the park due to the risk of disease transmission and safety concerns. If you want to bring your dog, there is a public dog park near the upper parking area. Information on how to rent a spot can be found at the dog park. Please note that supervision of the dog park is not conducted by Vildriket.

Accessibility for individuals with mobility impairments may be limited in certain areas. It can be helpful to have someone assist you. There is an accessible restroom in the entrance building. The nearest handicapped parking is at Bergshotellet, but please contact us, and we can likely arrange a closer spot. Feel free to reach out to us before your visit if you would like more information..

Feeding the animals is not allowed. Our animals have a carefully controlled diet and can become seriously ill if they are given the wrong food.
Sleds are available for rent near the entrance, making it easy to carry your belongings around the park. Of course, you can bring strollers, but bicycles and kick scooters should be left at home.

Free parking is available adjacent to the park. The parking lots are shared for guests of Vildriket, Bergshotellet, Järvsöbacken, and Järvsö Mountain Bike Park. While there is no specific handicapped parking for Wild Kingdom, it is possible to drive all the way to the entrance to drop off the disabled person and then park the car in the regular parking area.

Smoking is prohibited throughout the park. There is a designated smoking area only outside the entrance, and we appreciate your respect for our animals and fellow visitors.

The wooden walkway passes through beautiful, untouched forest nature that we aim to preserve. We kindly ask you to dispose of any litter in the trash bins provided within the park.

Take your time. The animal enclosures are large, so you might not see the animals right away.

For visitors to Vildriket, there is an electric vehicle charging station available for use. The charging station is located in the upper parking area.