The Wolf hotel
Varghotellet Unique accommodation with wolves on one's doorstep
Vildriket Varghotell offers a unique accommodation for those who want to experience something very special. From all hotel rooms you have a view of the wolf fence through large panoramic windows. Sitting eye to eye with a wolf with only one glass pane in between is magical for both big and small. Welcome to Varghotellet which offers an experience beyond the ordinary!
Panoramic windows with a view of wolves
Varghotellet is housed in a converted old barn located inside the park and each room has large panoramic windows which face the park's large wolf fence. The hotel's rooms are newly renovated in Scandinavian style with light woods, clean lines and beautiful textiles. In each room there is a comfortable double bed where you sleep well and a bathroom with shower and toilet.
Upstairs there is a nice lounge which all guests are welcome to use. Here you have the greatest opportunity to see the wolves up close and to hear them howl at night. Getting so close to the wild predators is a powerful experience for both big and small and something you will never forget.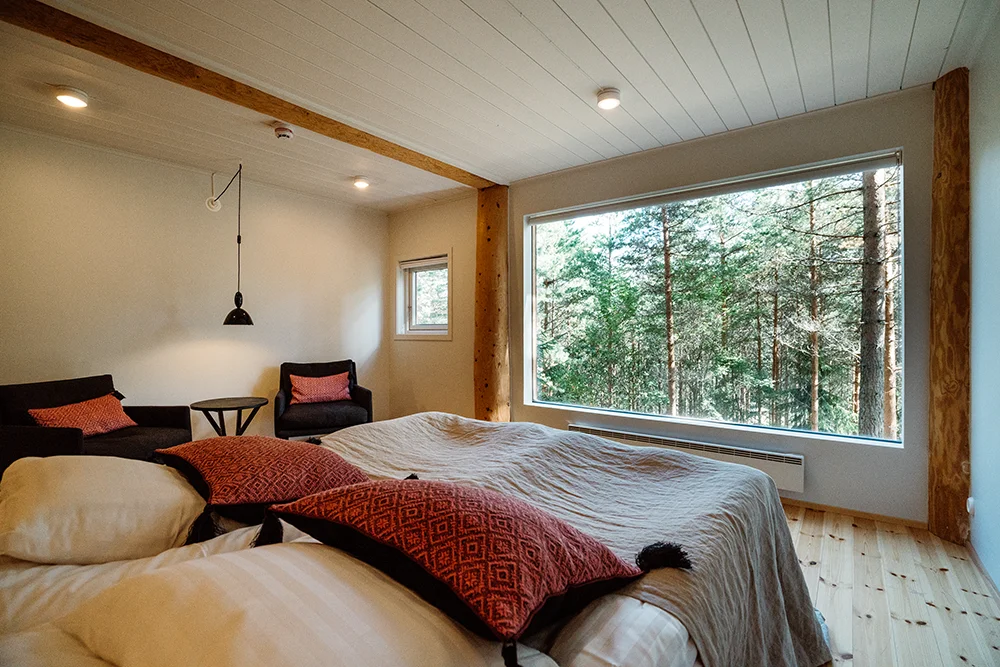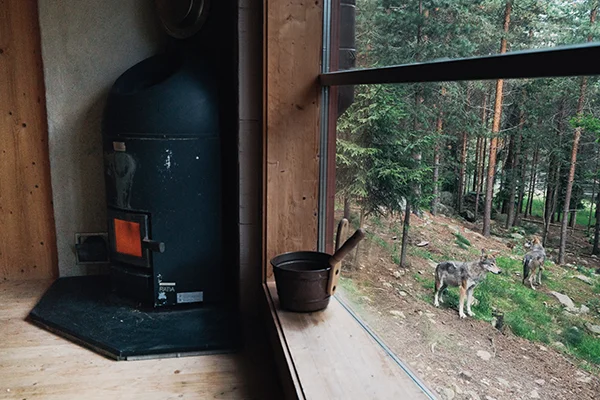 The Wolf sauna
Located right next to the Wolf hotel, the Wolf sauna offers a unique experience of relaxation and excitement in the presence of wolves. You can enjoy the crackling fire and warmth of the wood-burning sauna while taking in the breathtaking view of the wolf fence through two large panoramic windows.
In addition to the wood-burning sauna, the Wolf sauna features a relaxation corner, and WC & shower facilities for your convenience.
To ensure availability, the sauna must be pre-booked. It's recommended that you book it when you reserve your overnight stay. The cost for a two-hour sauna session, including towels, is SEK 2150. Don't miss out on this unforgettable experience!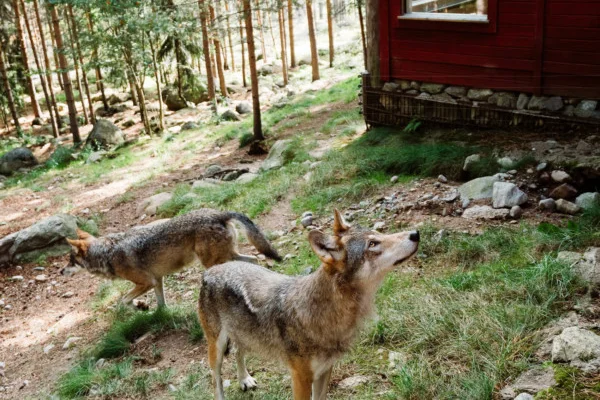 Free access to the park
As a guest at Varghotellet you have free access to the park throughout your stay. Take the opportunity to take a stroll through the park on a starry night or at dawn. Many of the animals are active during the night so it is usually very exciting!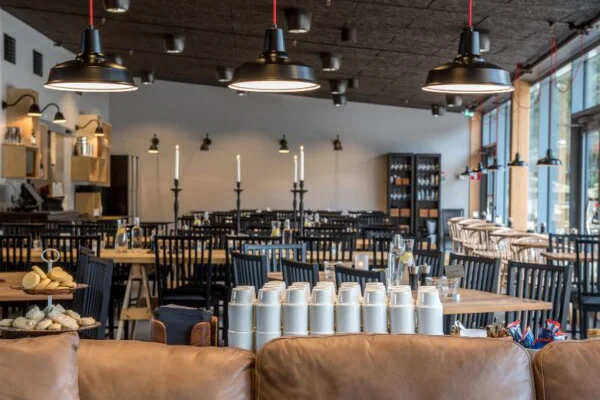 Food and drink
Breakfast at Bergshotellet is included for guests at Varghotellet. They are open every day and serve lunch and dinner as well. For reservations and opening hours see www.bergshotellet.se or call +46 651-56 52 52. Bergshotellet is located just a couple of minutes walk from Varghotellet.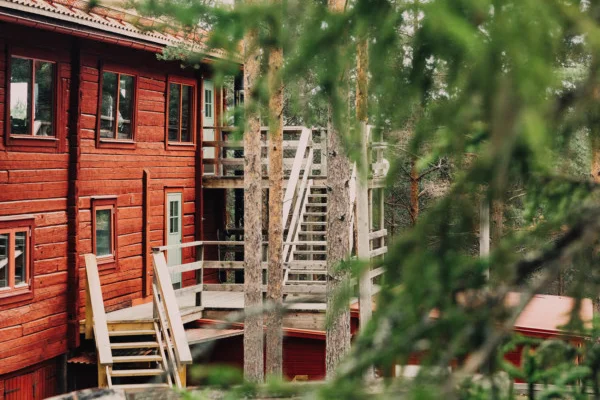 Accessibility
Access for people with disabilities can be restricted in certain places as there are stairs between floors and to get out into the park in direct connection from the hotel. Therefore, it may be good to have someone to assist you. Please contact us in advance and we can advise before your visit.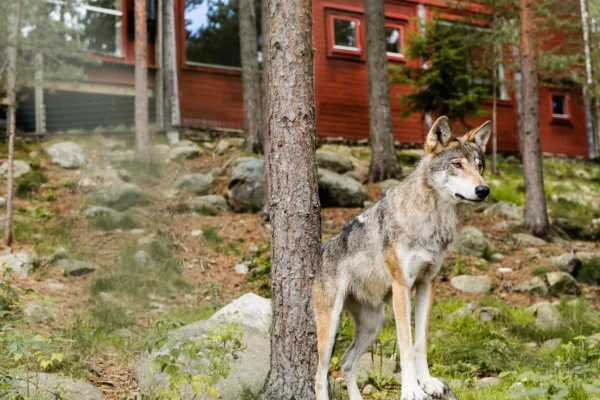 The history of Varghotellet (the Wolf hotel)
In the past, "Jon-Persa's barn" was central in Järvsö, and was used, among other things, as a stable for the horse-borne visitors of the church. In the early 2000s, "Jon-Persa's barn" was purchased, to be converted into today's hotel. Floorboards from the old barn live on as tables on the hotel's banquet floor.